Union Commodities (PVT) Ltd.
Union Commodities (PVT) LTD (UNICOM) was set out with a singular vision of exporting premium quality agricultural produce from Sri Lanka. Propelled by the unwavering commitment of the three founders, Unicom has accelerated its growth from a small scale exporter to becoming one of the largest agricultural produce exporters in Sri Lanka.
Once a larger scale desiccated coconut exporter, Unicom's focus had shifted from desiccated coconut export to tea in early 1990's and at present 5 million cups of fine indigenous tea shipped by Unicom is consumed around the globe every day.
Acquired by one of the largest and most diversified conglomerates in Sri Lanka, the "The Colombo Fort Land & Building PLC" in year 2012, a decision was taken to diversify the business by re-entering the coconut business in year 2016.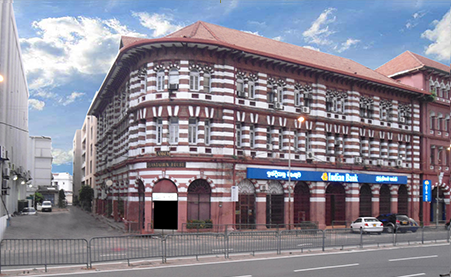 2016
With "Cocofera" you can always "expect the next best thing" in coconut.
Coconuts certainly have come a long way. From traditional desiccated coconut exports to coconut oil its applications and health benefits are known. However we live in a time where food is not considered just a fuel, it's considered fun and contemporary consumers look for variety and convenience. The above realization has made us wanting to go "beyond boundaries" in search for next best things in coconut. We constantly strive to add novel varieties to our range thus offering new product applications to consumers.
Few years ago a consumer may have not known that a 100% vegan whipping cream that whips as well as dairy could have been made from coconuts. Also consumers would not have known that a jam can be made by simply mixing coconut with coconut syrup that will be smooth as any jam in the market. With "Cocofera" you can always "expect the next best thing" in coconut.